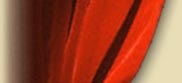 Frequently Asked Questions
Q. What is the Media Research Center's Annual Gala featuring the DisHonors Awards?

A. For the past 7 years the Media Research Center has roasted liberal and inaccurate reporting by the news media and Hollywood celebrities at a dinner held in Washington, DC.

Joe Scarborough called the MRC's Annual Gala "the must attend event in Washington." It is the liveliest and most enjoyable conservative event around. A who's who of conservative luminaries can be seen on stage and in the audience.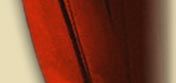 Like other awards shows, categories are presented with several nominees, but the difference is conservative personalities present the awards and accept the awards for the liberal winners. Past presenters include: Sean Hannity, Ann Coulter, Laura Ingraham, Michelle Malkin, Jonah Goldberg, and Neal Boortz, to name a few.
A short list of past accepters includes: U.S. Supreme Court Justice Clarence Thomas, Ambassador Jeanne Kirkpatrick, Sen. Zell Miller, Judge Robert Bork, Rich Lowry, Lucianne Goldberg, and William F. Buckley. Then we throw in some surprises such as Rush Limbaugh and the Charlie Daniels Band that have appeared in the past and you have what has become an event you don't want to miss.

Q. Is there parking available?

A. There is limited parking available at the Grand Hyatt Washington and across the street. The hotel is metro accessible from Metro Center.

Q. What portions of the event am I allowed to attend?

A. Anyone who has a confirmed seat for the event is invited to attend the general reception at 6:00 p.m. and the dinner at 7:00 p.m. Registration and I.D. is required. If you are interested in attending the daytime events or the special reception for table sponsors, please contact Sara Bell at (800) 672-1423 for more information.

Q. Am I allowed to bring in a camera or video camera?

A. Cameras are acceptable. Video cameras are not acceptable. Due to copyright laws, individual attendees are not allowed to bring video cameras.

Q. May I choose where I sit?

A. Dinner seating is assigned. Guests will receive their seating assignment upon check-in at the registration table the night of the event.
Q. What time is the event?

A. Registration opens at 5:30 p.m. The general reception starts at 6:00 p.m. and the dinner and awards ceremony starts at 7:00 p.m. Please allow extra time for travel, parking, etc.

Q. What is the attire for the event?

A. The attire is black-tie optional which means that men can opt to wear a tuxedo or a dark suit. For women, the choice of floor-length gown, evening suit, or cocktail dress are all acceptable.

---
If you are interested in sponsorship opportunities,
would like to congratulate the MRC in the Gala program,
or are interested in more information, please contact Sara Bell
at (800) 672-1423 or sbell@mediaresearch.org.