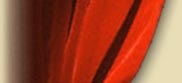 DisHonors Awards Archives
At our Annual Gala celebration held in Washington, DC,
the Media Research Center presents the "DisHonors Awards," roasting the most outrageously biased liberal reporters as selected by a distinguished panel of leading media observers. At each annual gala, we mockingly award the worst reporting of the year and then have a conservative leader accept the award in jest.

Past Galas have featured a who's who of conservative opinion leaders, from Ann Coulter to Laura Ingraham to Sean Hannity. For a complete run-down of previous winners and runners-up, including video clips of each quote, follow the links below.