Nets Bemoan "Reform" Loss; Gumbel Bombs; Liberal Sit-Coms
---
1) The three broadcast networks all led with the day's events at the Senate Government Affairs Committee, but the three anchors were less upset by White House actions on the videotape front than in how the Senate failed to pass "campaign finance reform." Each anchor introduced their top story by emphasizing how, as Peter Jennings put it, the public was "thwarted" on "the first real effort" to reform campaign finance. Dan Rather complained about "hot talk and no action on campaign cash" and Tom Brokaw worried that "the chances of real reform of campaign fundraising are diminishing with every passing hour."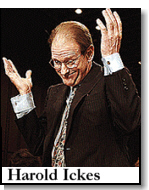 The subsequent opening stories aired soundbites of Fred Thompson asking the President to take responsibility, other Republicans denouncing Janet Reno, at least one Democrat defending her, all before ending with a clip of Harold Ickes either claiming the Democrats did nothing different than Republicans did when they controlled the White House or blaming Congress for causing confusion with vague campaign laws.
Here's a network by network run down of Tuesday night, October 7, coverage. All quotes transcribed by MRC news analyst Steve Kaminski who kept me company on the night team:
ABC's World News Tonight. Peter Jennings opened the show by displaying his disappointment:
"Good evening. We begin tonight with stalemate in the Senate. The majority thwarted. Politics prevails. Campaign finance reform, which the public wants, dead as a doornail, all of the above. After many months of talking about it, the first real effort to reform how campaign for federal office are financed, the push to get some of the big money out of election campaigns has gone no where. And while the Senate was grinding to a halt on that today, the White House was still under siege about those videotapes of all the President's coffees. So we start on Capitol Hill with ABC's Linda Douglass."
After the rundown from Douglass on who said what in the Hart Building, Jennings turned to John Donvan to explain the White House take on how no one recalled sooner seeing a video camera at the coffees. Donvan noted:
"It was not a hidden camera, anybody who was there could see it plainly. Including several past and present White House staffers. Former aide Harold Ickes. Current chief of staff Erskine Bowles. Alexis Hermann who is now Secretary of Labor and at least nine more members of the President's team. Yet none of them, according to the White House, ever volunteered to the President's lawyers that these tapes existed...."
Donvan concluded by portraying the White House lawyers as the victims and repeating the line that the tapes vindicate Clinton:
"...Tonight, Peter, a source says, the President's lawyers are kicking themselves that they didn't ask more questions about those tapes. But officials are also privately furious that so few people seem to believe their story. Why, they ask, would we hide tapes that seem to show the President didn't do anything illegal."

Jennings asked: "Well, I wonder, John, why they're so furious given the history of the White House to dribble out information when it's asked for?"

Donvan focused on White House puzzlement: "I think what a lot of people would remember are events, for example, like the legal records of the First Lady from the Rose Law firm, that they said they couldn't find, suddenly showing up on a table in private residence of the White House. People remember that and it puzzles the White House that people don't focus more on the hundreds of thousands of documents that they say they've handed over this year."
Next, Jennings got to his personal cause, asserting that "the system" had "caused" the current problems:
"Now let's turn to getting money out of politics. In the full Senate today campaign finance reform never had a chance. Reformers have been trying to change the system that many people think has caused so many of the fundraising problems but the McCain-Feingold bill, as it's called, one Republican, one Democrat, went down to defeat today. ABC's John Cochran reports tonight, it was over before it started...."
CBS Evening News. Dan Rather also led by portraying Republican anger at the White House over the tapes as a distraction from what's really important -- more regulation:
"Good evening. Legislation in Congress to reform campaign fundraising is dead, at least for now. It was killed in key votes spearheaded by Republicans today in the Senate. This happened as the political rhetoric turned hotter and nastier with Republicans charging the White House coffee videotapes are a grounds for a special prosecutor. CBS's Phil Jones begins our coverage of hot talk and no action on campaign cash."
"It was a tone of anger and frustration as the Republican Chairman, Senator Fred Thompson, took his committee directly to the infamous videotape," Phil Jones began as he explained that Thompson asserted that the tape shows not all the coffees were held in residential areas. "Janet Reno told Congress in a letter last Friday, before she saw the tapes, the coffees were legal because they were held in the White House residence."

Rather then turned to his priority:

"When all was said and done on campaign fundraising reform in the Senate today, all was said but nothing was done. CBS's Chief Washington correspondent Bob Schieffer has that part of the story."
Schieffer assumed that more regulation is the natural solution to violations of the current laws. He began:
"Dan, for all the outrage at the hearings today, a few hours later Senate Republican leader Lott went to the Senate floor and used parliamentary tactics to prevent the Senate from voting on campaign reform legislation. That, for all practical purposes, killed reform for another year and the Democratic leader saw some irony in that...."
After Schieffer, Scott Pelley explained why many believe the White House deliberately delayed releasing the tapes:
"...The tapes are the latest in a series of late admissions to the Senate committee investigating campaign finances. The committee waited six months for the e-mail of Harold Ickes. E-mail of other White House staffers came after they testified. And the files of former Democratic finance Chairman Richard Sullivan did not appear until weeks after his testimony. Today, the President was asked in light of these events whether it was hard for people to identify him with campaign reform...."
NBC Nightly News. Tom Brokaw at least opened with what the committee members said, but quickly linked that to failure on campaign finance reform:
"Good evening. It was showdown time on Capitol Hill today on the issue of campaign fundraising. There was a sharp escalation in the personal and political attacks, the kind of language we have not heard in Washington for some time. Words and phrases like presidential responsibility and cover-up. Challenges to the integrity of the Attorney General. At the same time, the chances of real reform of campaign fundraising are diminishing with every passing hour...."
Following David Bloom's story on what happened in the committee room, Brokaw followed the same theme as Bob Schieffer had on CBS:
"For all the rhetoric and the outrage about what happened in the '96 campaign, a bill that would overhaul the system was all but killed off today in a partisan battle. It was sunk by two procedural votes. One of which was a Republican amendment requiring labor unions to poll their members before making campaign contributions. Democrats saw that as a deliberate attempt to kill reform...."
Finally, NBC did provide an exclusive story on how the Clinton Administration traded policy for money. Brokaw announced:
"With all that you've been hearing about fundraising and reform now all but dead, tonight we have an exclusive report on what appears to be a very direct link between money for the Democrats in this case and a high level policy decision in favor of those who gave. NBC's Lisa Myers tonight on the competing interests of Indian Tribes, casinos, and cold hard cash."
Myers explained how a poor Indian Tribe in Wisconsin tried to turn a struggling dog track into a casino. Federal officials in area supported the new casino, but richer tribes that gave money to the Democrats didn't want to the new casino competition. They set out to kill the new casino by meeting with Clinton and top Demo officials. They sent a letter to Ickes, saying tribes wanting the new casino were Republicans, those opposing were Democrats who gave substantial money to the DNC. Two months later, Bruce Babbitt killed the casino project, overruling local officials for first time ever on such a case.
---
2) The tapes may look bad, but they help the White House legal case. At least that's what Tuesday morning show viewers learned. And CNN and MSNBC both provided live coverage.
From the October 7 Today, as caught by MRC analyst Geoffrey Dickens:
Matt Lauer: "Scale of one to ten. Ten being very damaging, one being not so damaging. How bad are the coffee videotapes that came out from the White House this week?"

Tim Russert: "Public relations, a ten. A disaster. Legal, legal culpability, right now there is no evidence of any solicitation and therefore have not hurt the White House."
On Good Morning America Charlie Gibson discussed he situation with Cokie Roberts, Bill Kristol and George Stephanopoulos. Gibson did demand of Stephanopoulos:
"You know, I know, everybody near the White House knows that the White House communications people tape or film the President's meetings. Now doesn't it strain credulity that the White House could say it forgot that this happened and couldn't find these tapes for so long?"
But to Kristol, MRC analyst Gene Eliasen noted, Gibson endorsed the White House spin:
"Bill Kristol, in fairness, what George says is correct, these tapes don't show any direct solicitation on the part of the people there for contributions to the President. Somebody from the administration is quoted in the papers this morning as saying, 'Only this administration could be blamed for covering up exculpatory material.' It does seem to support their case."
Both CNN and MSNBC provided live coverage most of the morning, though both went to analysis when some of the less well known Senators spoke. And both returned to live coverage at about 3:15pm ET to show the opening statement from Harold Ickes. (The MRC does not get FNC, but I assume they continued their promise of live coverage as did NET, the "Political News Talk Network." Plus C-SPAN on tape sometime after 11pm ET)
---
3) Public Eye with Bryant Gumbel gets its second airing Wednesday night at 9pm ET/PT on CBS. It didn't do too well in its October 1 premiere. "The CBS newsmagazine debuted as the least- watched program on any of the four major networks that night," The Washington Post's John Carmody reported last Friday. It earned a 7 rating and 11 percent audience share. That's about half the number of people who watched ABC's Prime Time Live an hour later. PTL got a 13.3 rating and 23 percent audience share.
What's on for the second show? Here's a promo CBS has been running:
"They're just kids, but they've been watching sexually explicit filmstrips. And guess who's showing the pictures? The church. Public Eye with Bryant Gumbel. Wednesday."
---
4) Speaking of the CBS Wednesday night line-up, Murphy Brown has a political story line this season. In fact, here's a look by MRC entertainment analyst Melissa Caldwell at a few Wednesday night prime time shows with a liberal tilt:
Murphy Brown, the television program that has become synonymous with "liberal bias" reinforced it's pro-Clinton slant when, in the episode which aired last Wednesday, Murphy gave up her job at FYI for a job as a media advisor in the Clinton White House.
The pro-Clinton bias is definitely pervasive on other network programs as well.
On the WB's Wayans Brothers, the walls of the family restaurant are covered with pictures of the family patriarch with Jesse Jackson, Jimmy Carter, and other notable liberal political figures.
On ABC's new Wednesday family hour sit-com Dharma and Greg, Dharma's lovably wacky liberal parents attack Republicans, "Give me one good reason I ought to attend a wedding reception at some Fascist Country-club, run by a bunch of morally bankrupt fat-cat Republicans that care more about capital gains than starving children."; and constantly mock traditional values, like marriage: "Listen Dharma, when Larry comes back out, let's say the two of you are living together...he's opposed to marriage. He hates that natural love has been co-opted by the fascist state'."
Come to think of it, Bryant Gumbel fits in well with the politics of prime time.
-- Brent Baker

---
Home | News Division | Bozell Columns | CyberAlerts
Media Reality Check | Notable Quotables | Contact the MRC | Subscribe