---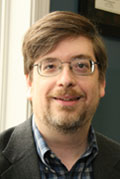 Baker is the Steven P.J. Wood Senior Fellow and Vice President for Research and Publications at the Media Research Center (MRC), has been the central figure in the MRC's News Division since the MRC's 1987 founding. In late 2001, Weekly Standard Executive Editor Fred Barnes dubbed Baker "the scourge of liberal bias."
For 13 years, Baker compiled and edited the daily CyberAlert, an often-cited, daily e-mail and online report on national media coverage of politics he created in 1996. In late May of 2009 the CyberAlert became an e-mail-only product based on BiasAlert postings on the MRC's Web site. More than 40,000 people subscribe, including influential media and political figures. In June of 2005, CyberAlert reached its 2,000th edition with an issue highlighting the 20 most humorous items from the first nine years.
Baker spearheaded the MRC's launch, in August 2005, of the NewsBusters.org blog for which he now serves as Editor. Check here for his blog postings.Follow Baker via Twitter.
He also serves Editor of Notable Quotables, a two-page newsletter which delivers a bi-weekly compilation of quotes from the liberal media which reflect biased reporting. From 1988 to 1999 he also oversaw MediaWatch, a monthly and later bi-weekly newsletter which the MRC discontinued in order to concentrate efforts on more timely analysis via the Internet.
At the end of each year, Baker coordinates production of the "Annual Awards for the Year's Worst Reporting," a collection of the best Notable Quotables from the year. The most biased quotes in 16 award categories are selected by a panel of 50 media observers. Since 1999 he has overseen the judging process and video coordination for the MRC's much-anticipated annual "DisHonors Awards for the Year's Most Outrageously Biased Liberal Reporting," which are picked by a distinguished panel of leading media observers and presented at a dinner gala.
During the 2000 Democratic and Republican conventions, Baker edited daily Campaign 2000 Media Reality Check reports distributed online, by fax and via e-mail. In 1996 and 1992 he oversaw MediaWatch ConventionWatch, a daily newsletter analyzing network coverage of the two party conventions.
Baker's articles and op-eds analyzing media coverage of current and political events have appeared in numerous newspapers, including the New York Post, Wall Street Journal, Investor's Business Daily, the Washington Times, the Colorado Springs Gazette-Telegraph, Union Leader (Manchester, N.H.), The Orange County Register, and Human Events. In addition, Baker has written pieces for National Review and Journalism Quarterly.
Baker is the author of How to Identify, Expose & Correct Liberal Media Bias, a 1994 book which offers detailed explanations and suggestions for what the average citizen can do about media bias. Baker was co-editor of And That's the Way It Isn't: A Reference Guide to Media Bias, a 1990 book containing excerpts, reprints and summaries of 45 studies documenting the media's liberal bias during the 1980s.
Baker moved to Washington, DC from his hometown of Wellesley, Massachusetts in 1981 and graduated from George Washington University with special honors in political science in 1985, where he edited the conservative student newspaper The Sequent. After a stint at Conservative Digest magazine, Baker joined Brent Bozell at the National Conservative Foundation (as editor of the newsletter Newswatch) before helping to create the MRC in 1987.